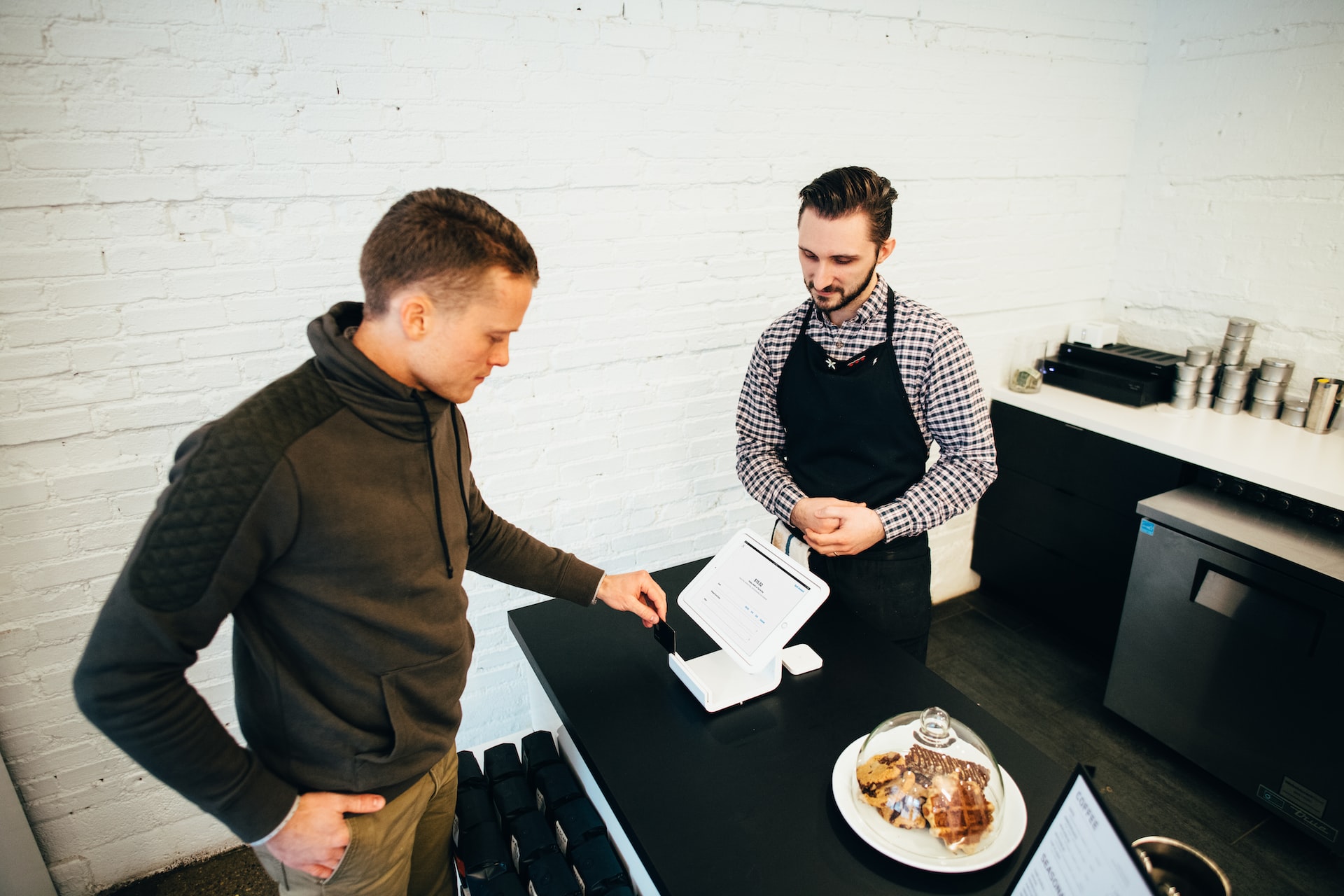 Stax vs. Synapse: A Stax Payments Comparison 
Many small and medium-sized businesses have already discovered how subscription pricing is cheaper than markup-based card processing. Still, there are quite a few choices when it comes to payment processing companies.
Stax is a processor that works similarly to Synapse, but there are some differences that business owners should be aware of. Ultimately, you need a payment platform that:
Provides a low-cost integration with your daily operations

Drives business growth through increased cash flow and efficiency

Enables customers to transact with ease, speed, and security
Keeping the above in mind, here's a close look at Synapse in comparison with Stax Payments, one of the most popular payment processing platforms in the market today.
Should your business go with Stax or Synapse? The two companies offer a similar line of services, but the difference is in the details. 
What is Stax?
Stax (formerly Fattmerchant) is a credit card processing platform that supports both brick-and-mortar and online stores. The company arrived on the scene in 2014 but has quickly built a reputation as one of the most affordable payment processors in the market — like Synapse, Stax charges a fixed monthly cost as opposed to a percentage of each transaction like most credit card processing companies.
Stax also offers digital payment processing, a virtual terminal, point-of-sale (POS) integrations, and a customizable application programming interface (API) payment portal for e-commerce businesses.
Overview
Both Synapse and Stax deliver digital payment processing and POS integrations at subscription-based pricing. However, the difference is in the fine print. This table provides a side-to-side comparison between Stax Payments and Synapse (updated 2023).
Stax

 

Synapse

 

Payment processing fees 

Interchange plus $0.08-0.15 per transaction

Interchange only  

Monthly subscription 

$99–$199 per month 

$49–$149 per month 

Hardware costs 

$300 for a corded card reader. Merchants will need to purchase other hardware elsewhere. 

Free Clover credit card terminal

or point-of-sale system. 

POS integrations 

Aloha, Micros, Revel, Vend, ShopKeep, Authorize.net, TSYS, and more 

Micros, Vend, ShopKeep, Revel, Authorize.net, TSYS, Network Merchants (NMI), and more

Access to funds 

0-2 days (same-day and next-day funding available at a cost) 

Next-day funding 

Equipment 

Clover, Dejavoo, First Data, Ingenico, and Stax Pay 

Clover, Exatouch, Dejavoo, Valor, and others

Contract length 

No contract 

No contract 

Customer support 

Live chat, phone, knowledge base, and blog  

Live chat, email, phone, and blog 
Stax vs. Synapse: Deciding Factors
Here's a more in-depth look at some of the factors above that are most relevant to a small business owner. 
Pricing
When it comes to pricing, the Synapse and Stax Payments comparison table above shows a clear winner.
In detail, Stax's three monthly plans are as follows: 
Growth: $99 per month 

Pro: $159 per month 

Ultimate: $199 per month
These subscription-based plans are for businesses that process up to $500,000 annually, after which pricing is evaluated according to the business. 
Though Stax provides a list of features that come with each plan, they do not outline each plan's income limit or if there is any at all.
In contrast to Stax, Synapse outlines its monthly plans as follows:
Light: $49.99 per month for businesses that process up to $75,000 monthly volume

Standard: $99.99 for up to $150,000 monthly volume 

Premium: $149.99 for $150,000 monthly volume and above
The difference in pricing also shows up in in-person and card-present payments. Although Stax does not put a markup on interchange costs, the platform charges additional processing fees as follows:
Interchange rate plus 8 cents per swiped transaction  

Interchange rate plus 15 cents per manually entered (keyed) transaction
These transaction fees can easily total $100 or more per month. Synapse does not charge merchants any processing fees on top of the subscription rate. While interchange rates may vary by card, you will always know how much you're paying your payment processor.
Affordability
Equipment pricing is another item of note when doing a comparison of Stax Payments against Synapse. Here, Synapse surpasses Stax again as it provides a free Clover credit card terminal or POS system to all its customers, depending on their subscription plan.
Synapse payment software can also be uploaded to existing POS terminals, including Exatouch, Dejavoo, and Valor. If you prefer using one of those systems, we can provide the terminal for free instead of the Clover POS.
On the other hand, Stax requires their customers to buy the payment processing equipment. The Stax Pay mobile reader goes for $300, but there is no terminal pricing information on other models, though they claim to offer them at competitive prices.
Stax's software is also compatible with Dejavoo, Clover, First Data, and Ingenico POS equipment. 
Software Integration
Point-of-sale integrations provide useful add-ons such as inventory tracking, invoicing, accounting, customer management, and more. Every business is different, so choosing a system that gives you the option of adding functionalities as needed is key.
Both Stax and Synapse offer an extensive range of POS integrations to improve their users' experience, and both integrate with QuickBooks Online.
On the same note, Stax offers a customizable ecommerce application programming interface (API). This API allows businesses to set up an online store quickly with a one-click shopping cart feature. However, you will likely need the services of a developer to customize it to your brand's look and feel. 
Most small businesses require only the fundamental tools, but the option for a few bells and whistles can be attractive. Consider whether accessory features are worth the extra cost when choosing between Stax or Synapse.
Small Business Suitability
We've grouped some other Stax Payments comparison factors into one main question: What will my experience as a small business be? 
Signing up for Synapse is easy. All customers have to do is sign up, select a plan, get their POS system, and start accepting payments. The equipment comes already programmed with any additional integrations included.
The Stax process involves a few more steps. Customers have to purchase the equipment they need and configure any additional integrations such as the ecommerce API. 
Small businesses often work with thin margins, leaving little wiggle room in the time they can wait to receive their funds. Both Synapse and Stax facilitate next-day payments, although Stax offers the additional option of same-day payment, including on holidays and weekends for an extra charge. As of this writing, Stax customers must pay $20 per month and an extra 1% for same-day deposits.
At a high level, a Stax Payments comparison with Synapse shows that the two companies are committed to prompt and reliable customer service. However, Synapse goes one step above with the promise to call customers who fill in a contact form within one hour.  Synapse also has a 24/7 support number for any technical issues.
General Company Impression
Synapse Payment Systems cares about transparency and strives to make payment processing less confusing for small business owners. They offer to take a recent merchant statement and show the customer specifically where they're paying unnecessary fees and explain how they could be saving money.
Stax targets a larger and more diversified range of businesses in terms of size and industry, which typically comes with less personalization. They also offer merchant lending in addition to their payment processing solutions. The small business owner may feel uncatered for as a Stax customer.
What's Right for Your Business?
With all the above outlined, the decision is ultimately up to you. Choose your payment processing partner based on concerns and solutions that are critical for your business.
Our company representatives are ready to discuss more with you and answer any questions you may have.
Submit a contact form today and receive a quick callback, or reach us directly at 800-925-5191.