Using the Valor POS Terminal with Synapse
What is Valor POS?
Valor is a compact, countertop POS terminal that is perfect for small and medium-sized businesses looking for a convenient solution to their payment processing needs.
The equipment is a 32-bit microprocessor that runs on a powerful Linux-based operating system. It features a colorful 3.5" display, a magnetic swipe, and a card reader that is equipped for contactless payment. Plus, it's set up to automatically toggle between ethernet, Wi-Fi, and 4G for uninterrupted service.
Valor POS is both compact and reliable, making it an excellent option for those who need a simple, discreet credit card terminal that can perform under pressure.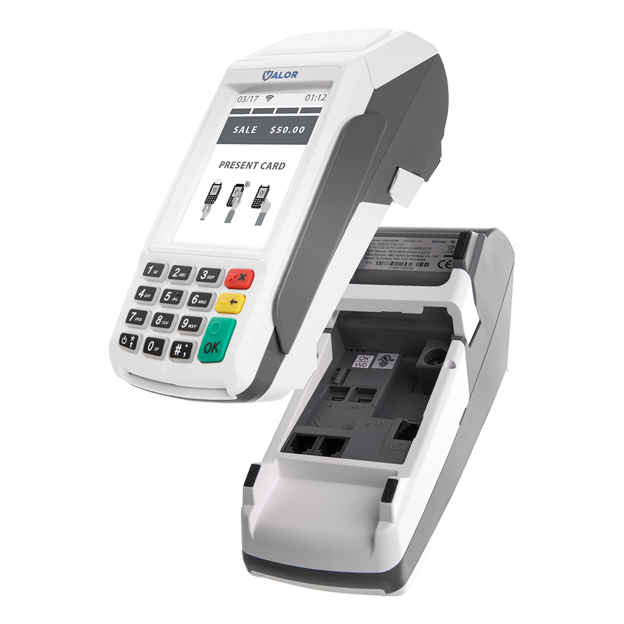 Why Do Customers Love Valor?
Customers trust Valor for credit card payments because it offers a host of useful features yet won't take up valuable real estate on your counter or checkout area. The display on the Valor POS can show all the necessary information regarding a transaction, including the total amount owed, tips, taxes, and other associated fees.
It's also equipped to handle paperless signing and contactless payment, which are crucial in today's digital society. Plus, its auto-connection feedback feature will prevent service from slowing down over a bad connection. Valor POS is a small yet impressive technology that packs a punch but won't create unnecessary clutter.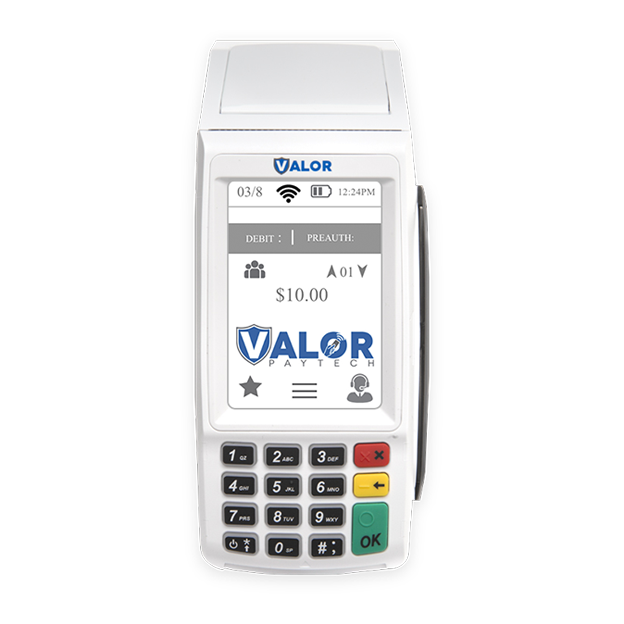 How Does Valor Integrate with Synapse?
Synapse software is instantly compatible with your Valor POS. Simply choose a plan and upload the software to get started today. Synapse is easy to use, secure, and able to integrate with the majority of point-of-sale systems on the market. We also provide a free terminal with any of our subscription plans.
If you have any issues setting it up, just give us a call. We offer flexible month-to-month payments, reliable customer support, and the lowest payment processing fees on the market. Trust Synapse to help you achieve your business goals.
Get in Touch
Start processing Valor credit card payments today with Synapse. Call 800-925-5191 to speak to a representative or fill out the contact form online. If you're not sure that switching would make a difference for you, show us your most recent merchant statement, and we'll calculate exactly how much you'd save. Get in touch today!