Using Your Exatouch POS with Synapse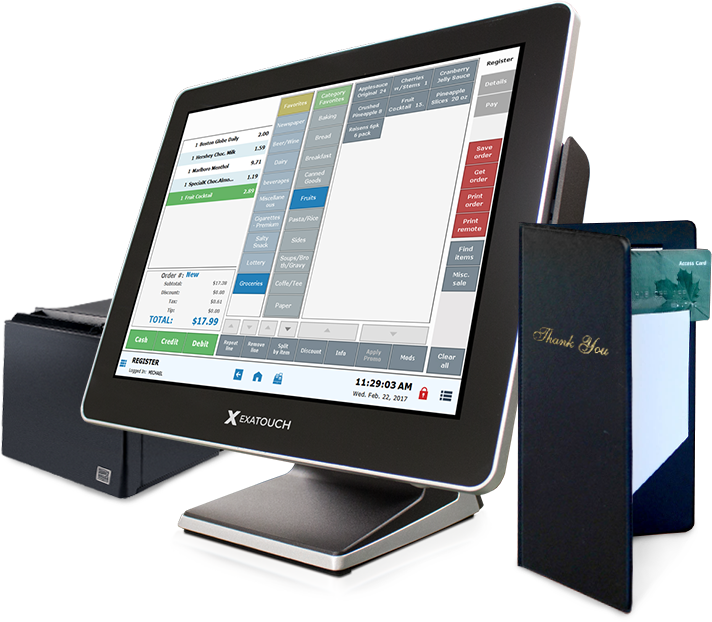 What is Exatouch?
The Exatouch POS is a flexible point-of-sale system perfect for small to medium-sized businesses. It's excellent for service-based industries like bars, restaurants, coffee shops, and grocery stores that need a responsive and user-friendly system.
Exatouch excels in quick order processing and inventory tracking so you can offer impeccable service to customers while running your business more efficiently.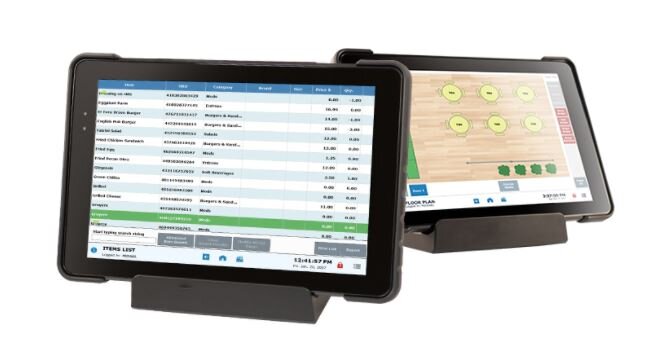 Why Do Customers Love Exatouch?
Companies across the country trust Exatouch for card processing because it's easy to use and provides a host of beneficial features to small businesses. In addition to fitting restaurants and grocery stores, the Exatouch POS works well for other service providers like electricians, plumbers, hairdressers, and yoga instructors. An Exatouch overview reveals that it offers necessary features such as a barcode scanner, a cash drawer for fast checkout, a receipt printer, a state-of-the-art display, and a router with two ethernet cables for easy connectivity.
The Exatouch POS also comes with attractive features such as support for dual pricing, employee and customer management, mobile payment processing, and sales reporting. Exatouch card processing is quick and efficient.
How Does Exatouch Integrate with Synapse?
Integrate your Exatouch POS System with Synapse by simply uploading the software and accepting payments. If you need an instructional overview or help getting set up, one of our representatives is happy to walk you through the process.
Synapse offers the lowest fees on the market and a reliable customer support team eager to help you succeed. No matter what equipment you're using, we are happy to work with you to reduce your monthly payment processing bill and scale your business. If you are interested in using an Exatouch POS but do not currently have one for your business, reach out to us. You may qualify for a free system with our Standard and Premium plans.
Get Started Today
Contact us today to find out how to integrate Synapse with your Exatouch POS system. When you're ready to move forward, simply choose a monthly plan, and we'll help you complete the setup. Call us at 800-925-5191 today or fill out the contact form on our website to get started.