Take orders and process payments easily using a small business POS from Synapse Payment Systems. Every retail establishment needs a reliable POS system to perform essential functions like recording inventory and tracking sales. Synapse offers the lowest transaction fees in the market alongside cutting-edge technology and real-time reporting so you get the support you need without overpaying. Our café POS system is designed to empower small business owners to operate more efficiently and grow their revenue by improving the customer experience.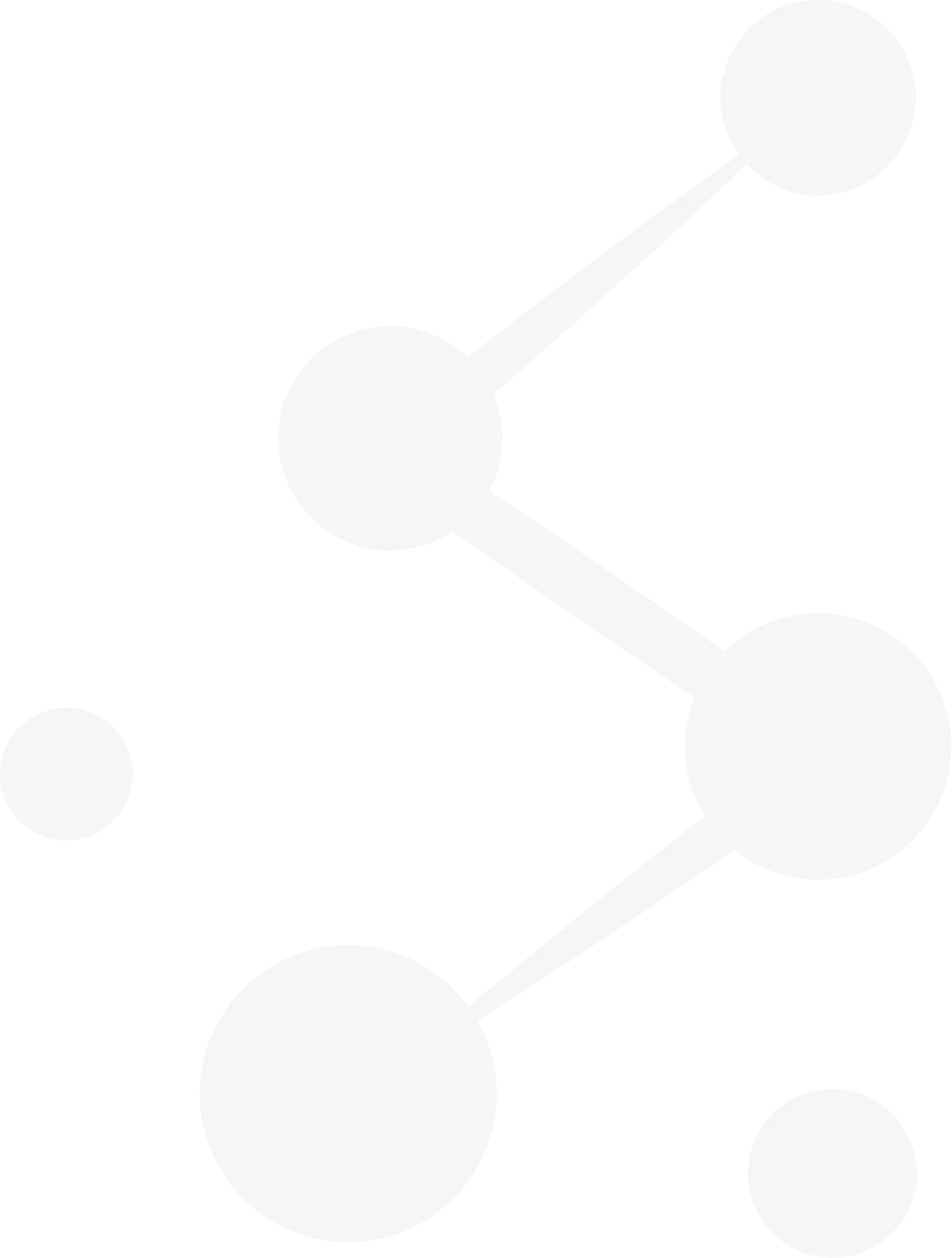 Make More Sales, Keep More Profit
Our payment solutions are designed with small business owners in mind. Most payment processors charge exorbitant transaction fees that increase the more you sell. This can be especially frustrating for retail businesses that sell a high volume of goods per day. If you own a deli, pub, or café, you're probably tired of costly transaction fees diminishing your profit margins. Our small business POS and flexible subscription model allow us to charge the lowest transaction fees in the market. We offer customers a stable, monthly plan that remains consistent no matter how much business you do.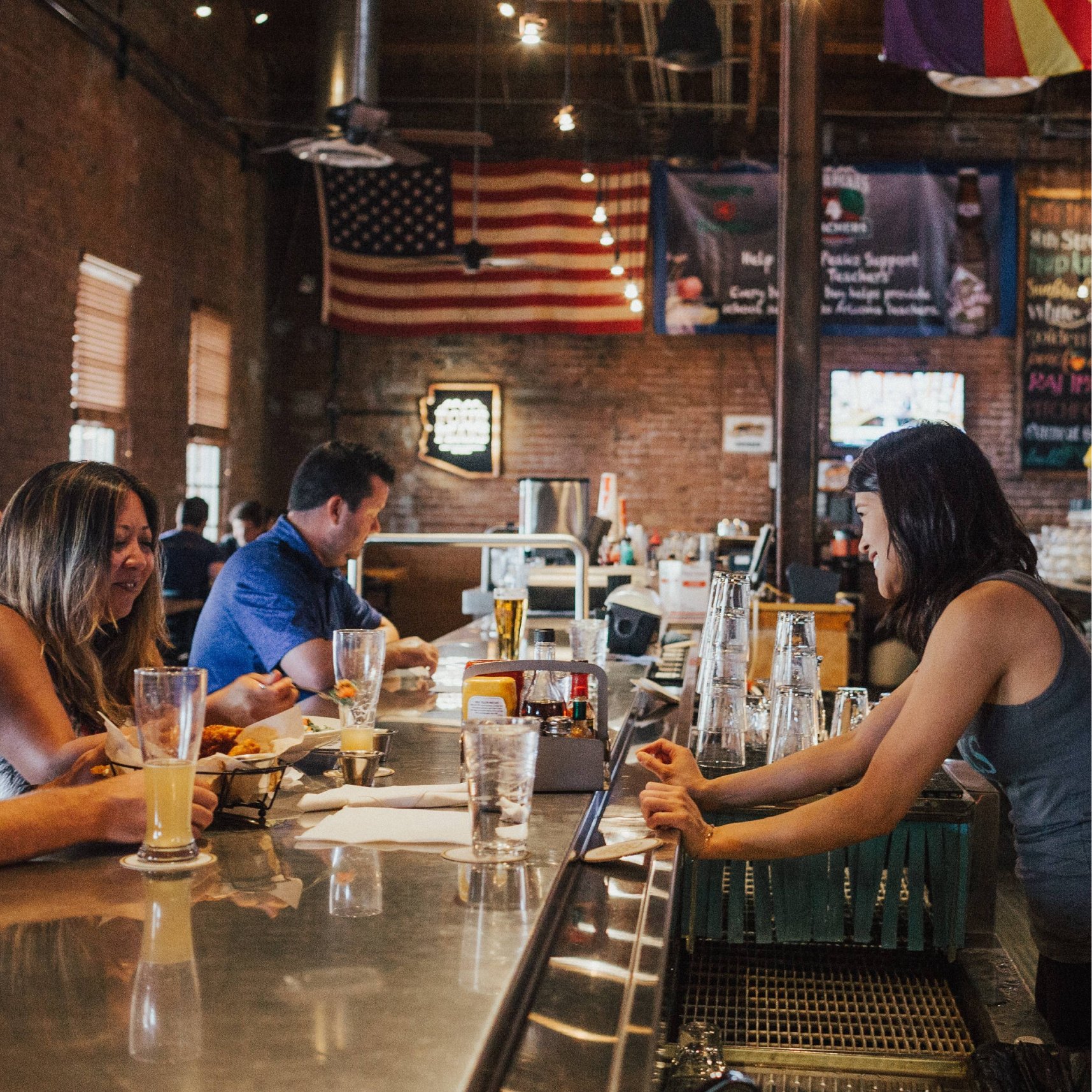 Complimentary Small Business POS
Every customer that signs up for a plan with Synapse Payment Systems receives a complimentary credit card terminal or Clover POS system. Clover is one of the leading manufacturers of small business and café POS systems. Their technology is powerful and efficient, yet intuitive and easy to use. Take customer orders, track sales, and generate reports with confidence. When you choose a plan with Synapse, your complimentary Clover small business POS system will be shipped to you in about a week. It comes pre-installed with the necessary software, so all you have to do is plug it in and start taking orders.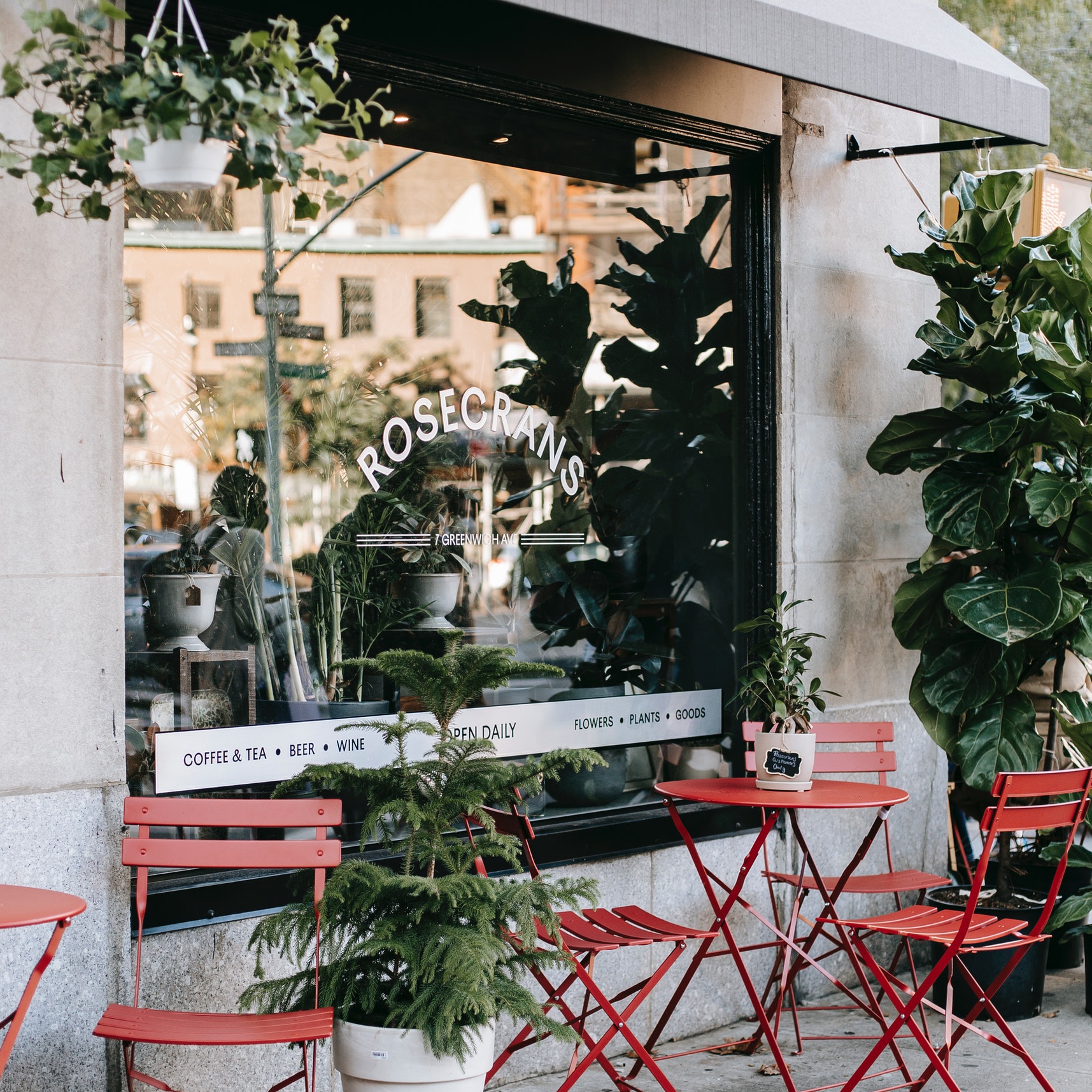 Track Sales in Real Time
Small business owners need a reliable way to track sales and generate reports. With Synapse Payment Systems, you have access to an online portal that provides you with real-time reports on your current business activity. Whether you're looking to track your inventory, estimate revenue or view your gross sales, all your information is in one place. Plus, we make it easy to handle discounts and gift cards so you always keep your customers satisfied.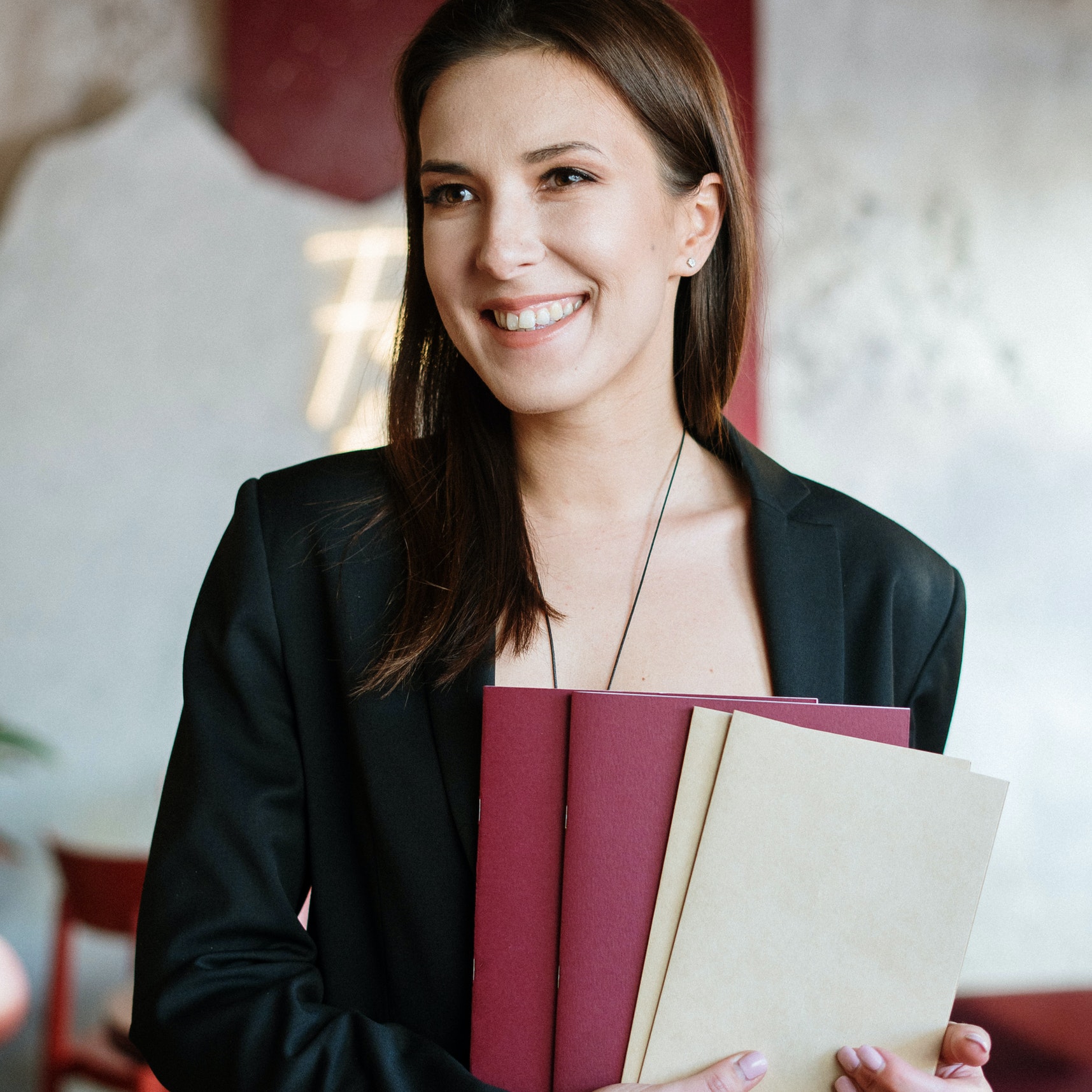 Synapse is a payment processor designed for small business POS systems. We offer the lowest transaction fees anywhere, flexible plans, and innovative technology that will help you streamline your business and increase revenue. We understand the pressures of running a small business and want to help you succeed with affordable, reliable payment processing. Fill out the contact form on our website or call us directly at 800-925-5191.
Get a
QUOTE
Let us show you how much you have been overpaying.
How Cafes and Takeout Delis Use POS Systems
No doubt, keeping operating costs low is a priority for you as a small business owner. That's why it's crucial to find a point-of-sale system built for small businesses. You don't need all the bells and whistles, but neither do you have time for an antiquated system that barely connects to the internet.
Specifically designed café POS systems have completely changed the way the restaurant industry operates. With lightweight user interfaces and full-service features, these are indispensable tools for any modern food service business.
Beyond taking payments, a POS system can help you:
Manage reservations and seating: If you run a café or corner deli, your seating is likely at a premium. A POS system can organize online reservations, helping you to efficiently bus tables and manage your customer flow.
Take orders: Delis and cafés dealing with frequent call-ahead or takeout orders find that quick service becomes even quicker when their phone, online, and in-person orders are captured in a POS system. The process can be even faster if your business offers self-service kiosks.
Improve back-of-house communication: A POS system ensures chefs and cooks receive orders the moment they are placed. This instant and direct communication between the front-of-house staff and the line cooks speeds up order fulfillment while reducing errors.
Track your inventory: Small business POS systems accurately and efficiently manage inventory. The system updates your inventory to reflect changes the minute an order is placed, always keeping you aware of what is available and when to call your supplier.
Optimize your menu: POS systems collect data on menu performance, showing you the most popular items and the least ordered. Identifying your menu's strong and weak points will inform your decisions to adjust menu order and pricing, or cut out the fat of poorly performing dishes and drinks.
Stay on top of your restaurant's performance: Your café POS can also track employee metrics like attendance, sales per employee, average tips, and more. These statistics, together with inventory numbers and customer patterns, help business owners identify discrepancies and areas for improvement.
So, even though a small business POS system requires an initial financial investment, having one interface handling all the above jobs is a sure way to improve your restaurant's efficiency and bottom line.
Comparison of POS Systems: Which Is Best for Your Business? 
While many systems come with tons of features, add-ons, and integrations, what works for a larger business may not be the best option for your local pub or food truck. Our advice is to stick with the essential criteria and don't pay for what you don't need.
Below, we've compared some of the most popular options for cafés and small restaurants to help you make an informed choice.
Clover is a small business POS system suited for locally owned and operated restaurants. Its multiple hardware options make it the perfect system for fast-paced and takeout establishments. For example, delivery and curbside orders can be quickly paid for using a handheld Wi-Fi or LTE-enabled terminal. 
Not only is it our top choice for restaurant owners, but Synapse customers also get a free Clover POS system when they sign up for a subscription payment processing plan.
Standard features of the Clover system include:
Reporting tools, showing busiest times and best-selling items, aggregated sales, end-of-day reports, employee performance, and more
Digital and physical gift cards
Ability to create and send marketing campaigns via email or SMS
Customer loyalty programs
Accepts payments online through a virtual terminal, including PayPal, Venmo, Apple Pay, and Google Pay.
Syncs with third-party apps such as DoorDash
Supports restaurant floor plans, check splitting, and more depending on restaurant size
Let's weigh more features against the drawbacks:
Pros
Free when you sign up with Synapse Payment Systems
Low flat rates for payment processing
24/7 customer service phone support
Robust reporting capabilities
Multiple hardware options
Supports brand loyalty channels (gift cards, etc.)
Well designed
Cons
Hardware is pricier than competitors for non-Synapse customers
Monthly service fee

Part of the PayPal family of payment services, Zettle was acquired in 2021 to replace the PayPal Here card reader app. It is a small business POS system that lets cafés accept in-person customer payments via their PayPal account.
One of its main advantages is that it's free to open a Zettle and PayPal account and download the full-featured POS app on your mobile device. However, other equipment such as card readers and checkout stands come at a cost.
Standard Zettle features for restaurants include:
Accepts payments online through a virtual terminal, including PayPal, Venmo, Apple Pay, Google Pay, and others
Inventory tracking capabilities and stock alerts
Sales and employee performance reporting
Invoice management
Ability to set up both digital and physical gift cards
Ecommerce integrations to Shopify, BigCommerce, and WooCommerce to sync product data and inventory
Pros
No monthly fees
Multiple hardware options
Free mobile and desktop app
Accept credit, debit, contactless, PayPal, and Venmo payments in person
Cons
Needs a cellular or Wi-Fi signal to work
Fewer reporting capabilities than competitors
Limited accounting integrations
No loyalty program support
Can't create marketing campaigns within Zettle
Requires PayPal as a processor, which means higher merchant fees

NCR Aloha is a cloud-based platform that offers restaurants an all-in-one subscription model which includes a fixed and mobile POS system, online ordering, analytics, contactless dining, and other capabilities. Provided by NCR, a large payment technology provider, it is touted to be the most widely used POS system worldwide.
Restaurants looking for a more robust small business POS with all the bells and whistles of a larger platform can choose NCR Aloha Essentials instead, which provides more options on top of the basics.
Other features include:
Menu building options
Check splitting capability
Both handheld and fixed hardware options
Ability to set up digital loyalty and marketing programs
Sales and employee performance reporting
Inventory management capabilities
Pros
Menu-building options
Custom features for different restaurant types
Multiple hardware options
Cons
No payment processing flexibility with limited options
Pricing isn't transparent
Fewer reporting capabilities than competitors in Aloha Cloud; it requires an upgrade to Aloha Essentials
Some features that are standard in other small business POS systems come at an additional cost
A pub or café POS comparison would be remiss without adding Toast to the list. Both a POS system and credit card processor, the Toast system was built specifically for the restaurant industry. As such, it has lots to offer food service businesses, including a tableside ordering device called Toast Go.
However, this specialization also makes for limited features compared to other small business POS systems developed for broader applications.
Other features of Toast include:
Runs on Android operating systems, thus cheaper and more versatile than competitors
Sold as an all-in-one POS package, including software, hardware, and payment processing
Has a free plan for small restaurants
Inventory management
Sales and employee reporting
Ability to set up digital loyalty and marketing programs
Pros
Menu management, tableside service, and multi-location management
Offers a variety of integrations
Built-in loyalty system
Robust kitchen display system
Easy online ordering
Cons
Monthly charges
Requires in-house payment processing which makes it more expensive
High transaction fees
Long-term contracts and high cancellation fees
Expensive equipment
Go For Value With Endless Possibilities  
Now that you have a sense of what to look for when choosing a small business POS, which system do you feel offers your restaurant or deli the best value?
Clover is our top pick — which is why we offer the system for free. With multiple features and integrations, it's a great choice for any food service business.
Get in touch if you have any questions about its integration with Synapse or how to save on your monthly card processing fees.