An efficient point of sale for restaurants is essential to the success of the business. Speed and accuracy are everything in the service industry, and if your point of sale is too slow or complicated, it will cost you tips and overall revenue. Synapse Payment Systems has reimagined restaurant credit card processing to make it easier for owners and staff to complete orders and track sales. We've established ourselves as the best point of sale for restaurants because we offer low transaction fees, state-of-the-art technology, and real-time reporting. With Synapse, you have all the tools you need to take orders and process payments as quickly as possible.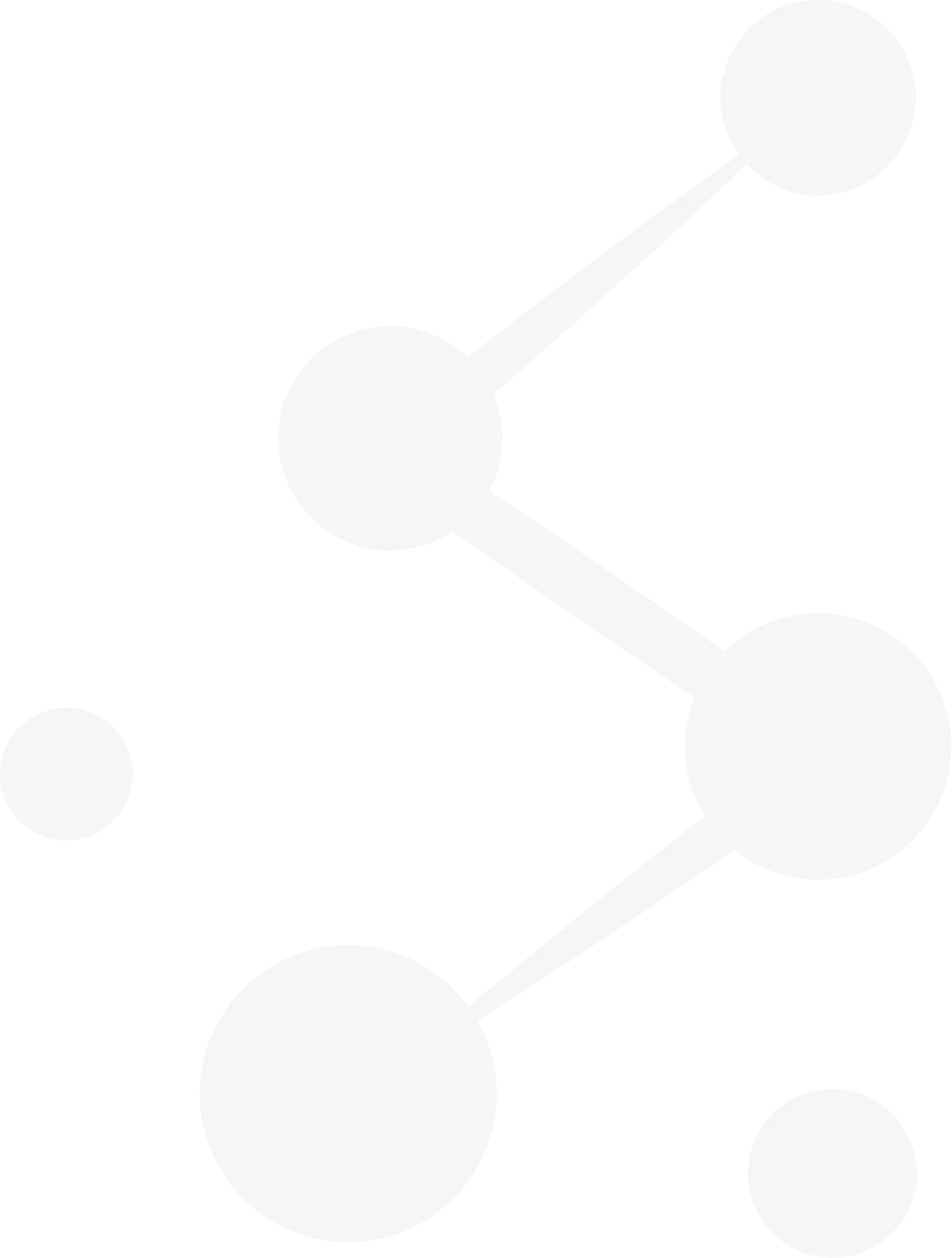 ---
KEEP MORE PROFIT PER MEAL
We offer the lowest transaction costs of any payment processor in the market, meaning you keep more profit with each order. On average, our costs come out to 0.3-2% per transaction, whereas the industry standard is 1.5-3.5%. We keep our prices low with a subscription-based model where customers pay the same monthly rate no matter how much business they do. This can be a lifesaver for restaurants that do a high volume of sales per day. Switching to Synapse Payment Systems could save you thousands of dollars in restaurant credit card processing fees over time.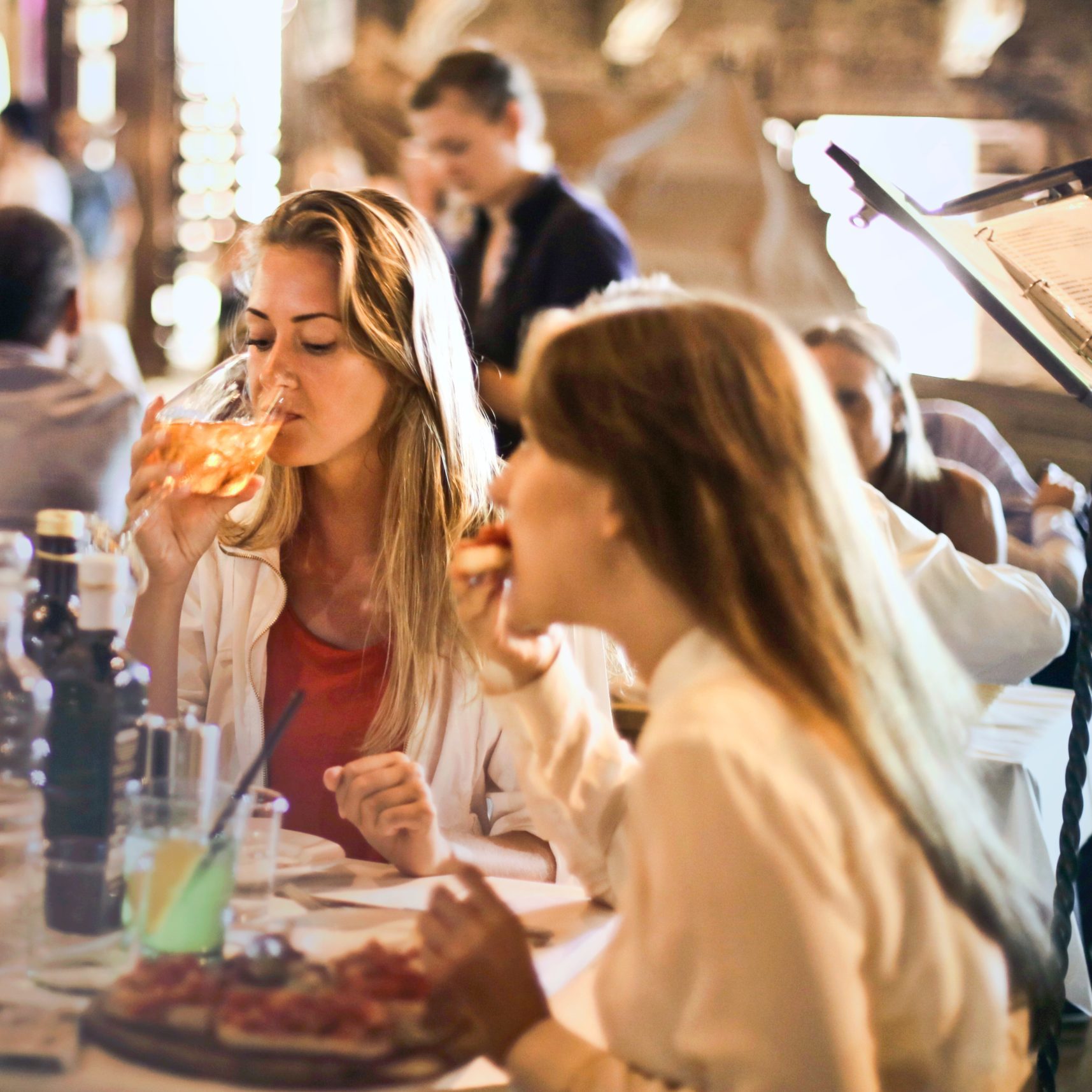 ---
POS DESIGNED FOR FAST ORDERS
It's essential to have a fast and reliable point of sale for restaurants. The last thing you want to be doing during your dinner rush is to struggle to run a customer's credit card. Every business that signs up for a plan with Synapse Payment Systems gets a credit card terminal or Clover POS free of charge. Clover products are among the best point of sale for restaurants because they are fast and simple to use yet incredibly powerful. Input orders and accept payments with ease, even when it's busy. Clover has features specifically designed for restaurants that will help staff manage orders and offer the ultimate customer experience.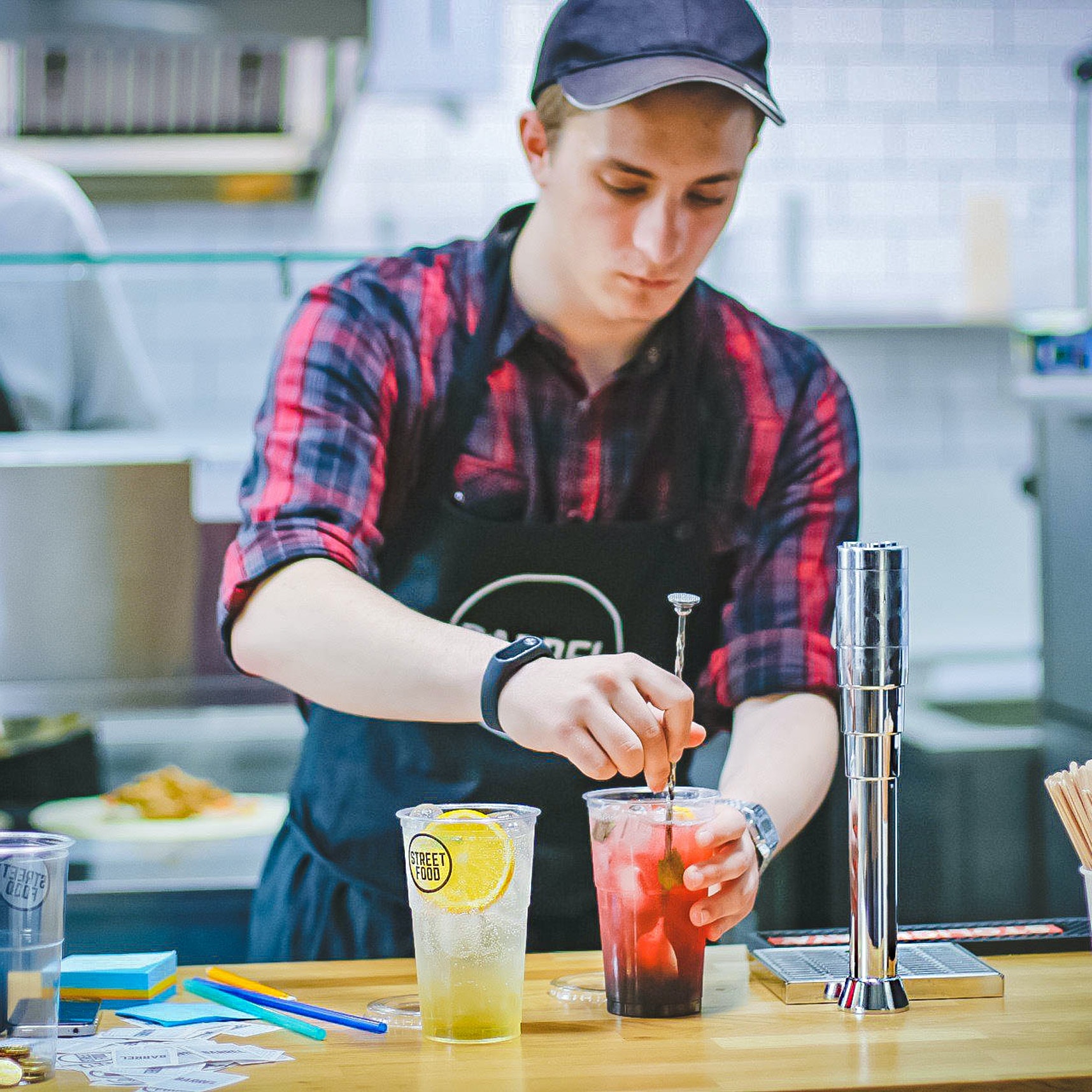 ---
TRACK YOUR TIPS
Fast and accurate accounting is incredibly important in the restaurant business. Owners need to know how much volume they are doing, and employees need to keep track of any non-cash tips. Synapse Payments makes it simple to track orders and payments through an online portal that updates in real time.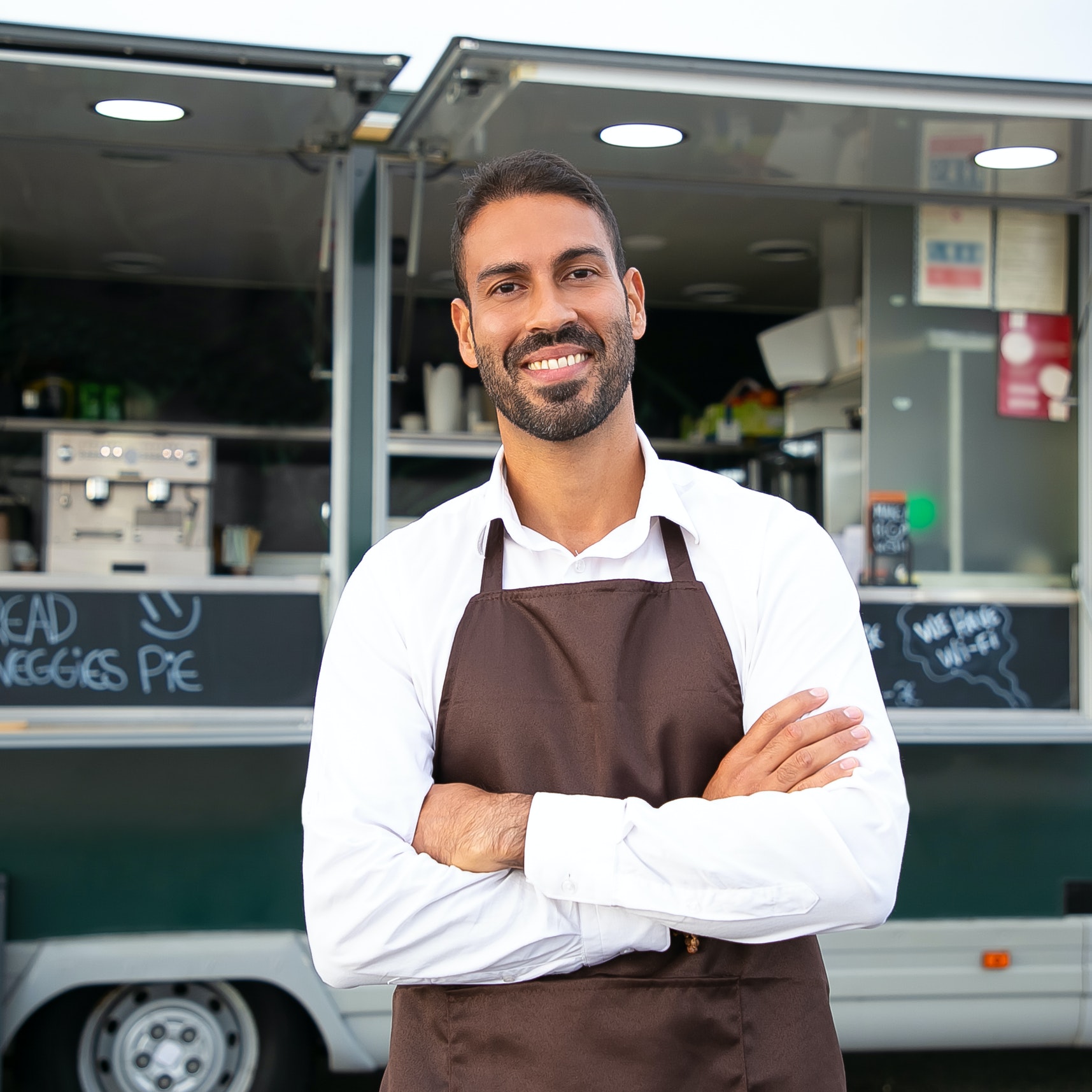 Synapse Payment Systems is on a mission to make restaurant credit card processing more affordable for the average business owner. We offer a fast and reliable point of sale for restaurants that will help you lower your costs and feel confident processing orders. Plus, we are happy to show you how much you can save by switching over from your current payment processor. When you're ready to grow your restaurant and keep more of your profits, get in touch. Simply fill out the contact form on our website or call us directly at 800-925-5191.
Get a
QUOTE
Let us show you how much you have been overpaying.
How Restaurants Use POS Systems
Different point-of-sale systems serve different needs, and it can feel intimidating to choose from all the options available on the market. But when it comes down to it, every restaurant needs the core features. A restaurant POS needs the ability to take orders (both in-person and online), process payments, track tips, and handle refunds. Choosing the right point of sale for restaurants starts with looking at these abilities.
Taking Orders
A customer wants so many substitutions to their order that it's practically a new menu item, but all your waitstaff can think about is, how do I ring that up?
If you have any hope of accurately tracking your inventory, monitoring your sales, and providing a seamless payment experience for your customers, you need a feature-rich restaurant point-of-sale system that allows for some flexibility in order-taking.
Especially if you're taking online and in-person orders from the same terminal, you need a responsive and agile interface. Fulfilling customer orders can be even easier with integrations like self-service kiosks and third-party delivery programs, especially if you need to manage multiple locations.
Processing Payments
An estimated 75% of restaurant goers prefer to pay by card, meaning a robust restaurant credit card processing feature is an absolute must-have. Restaurants need to provide support for multiple types of credit cards, most importantly Visa, Mastercard, American Express, and Discover, and tap-to-pay functionality is particularly useful for restaurants that operate a take-out counter.
Many customers choose to pay with the card that gives them the most rewards points for dining out, and restaurant owners should have the same logic—choose the credit card processing setup that rewards your business. Some of the most recognizable brand names also come with hidden fees or unnecessary transaction costs. The right point-of-sale choice for restaurants is that one that maximizes convenience for your customers without eating into your revenue.
Tracking Income Streams
Whether it's through cash or credit cards, your restaurant needs to keep track of every income stream to easily chart your revenue vs. expenditures. You could have a free calculator app to ring up the customer's total and give them change, but a point-of-sale system is supposed to do much more. The latest apps include real-time reporting and analytics alongside your balance sheet. Choose a POS system that includes easy-to-use accounting features that integrate with any existing bookkeeping software you already rely on.
Handling Refunds
Partial or full refunds are an unavoidable reality in the restaurant world, so it's smart to make them as easy as possible on your end to complete. Any solid POS will provide this option for multiple payment methods.
Running Loyalty Programs
Restaurants are a great business model for gift cards and loyalty programs. The average customer is excited to sign up for a loyalty program, especially if it's free, with a location they go to all the time. Sometimes these loyalty program capabilities are built-in with the point of sale for restaurants, while other times they come via third-party integration.
A Comparison of POS Systems
There are dozens upon dozens of point-of-sale systems for restaurants to choose from, and each one has its list of pros and cons for restaurant owners to consider. Some are built for specific types of businesses (like food trucks) while others can be used by a wider variety of restaurants. Here are five of the most popular POS systems for restaurants.
No matter the size of your restaurant, a Clover POS can fit your needs. Clover provides multiple different hardware options for quick service, sit-down, and carry-out-only restaurants. It's particularly great for delivery and curbside orders. All things considered, it's our top choice for restaurant owners.
Best of all, through Synapse, your restaurant can get a free Clover POS or credit card terminal. Restaurants do need to solely use tablets that are bought through Clover (or received free from Synapse), though, so you're unable to use existing tablets you may already have.
PROS
Free when you sign up with Synapse Payment Systems
Customer loyalty programs are built-in and easily customizable
Supports online ordering, restaurant floor plans, check splitting, and more depending on restaurant size
Handheld system for employees
CONS
The setup and dashboard can be a little intimidating at first because there are so many options. Contact us if you need assistance with your system.
There is a monthly service fee for using the Clover system.
As their name suggests, TouchBistro is a good choice for restaurants looking for a simple, easy-to-use, touch-based system. They do provide 24/7 customer support, but reviews suggest it's inconsistent and unreliable for those who need frequent help.
PROS
Many supported integrations to choose from
Flexible pricing, including month-to-month options
Online and offline functionality
Table mapping and menu management features
CONS
Extra fees for online orders
Seemingly hidden fees for credit card processing
Unreliable customer support
Lightspeed is an iPad POS system that's scalable depending on the size of your restaurant, so it's adaptable to most situations you'll run across. It's a cost-efficient option for many users, although the add-ons for the base system can get pretty expensive.
PROS
Affordable price for the POS system
Good for both quick-service and seated restaurants
24/7 customer support
Direct integration with delivery apps such DoorDash
CONS
Can only choose from a limited list of payment processors, potentially making restaurant credit card processing pricier
Expensive flat-rate processing
Expensive add-ons that go with the main system
Square is one of the well-known point-of-sale systems for restaurants. It's a popular choice, especially for fast-service locations. Square provides rapid order-taking and processing and comes with plenty of features and integrations to help the restaurant and its employees. However, Square does require in-house payment processing, and the rates simply are not competitive. The higher fees cut into a restaurant's profits.
PROS
Employee management features
Automatic tipping for individuals and groups
Useful for quick service
Simple credit card processing
CONS
Requires in-house payment processing which makes it more expensive than other systems
Inability to manage or handle reservations
Lack of 24/7 support for all plan levels
Android users will find Toast to be a good match when it comes to point-of-sale systems for restaurants. Toast does have a free plan, but most established restaurants will outgrow the plan quickly. As a downside, Toast is only built for Android, so the hardware available to run it is limited to Android systems—no iPads here.
PROS
Menu management, tableside service, and multi-location management
Built-in loyalty system
Robust kitchen display system
Easy online ordering
CONS
Requires in-house payment processing which makes it more expensive
High transaction fees
Long-term contracts
Final Thoughts
Although they're often bundled together, remember that a point-of-sale system is separate from the actual credit card processing. No matter which system your restaurant decides to use, contact Synapse to see how much you could save on your credit card processing fees. Our innovative subscription-based pricing structure lets you keep more of your hard-earned revenue, potentially saving you thousands of dollars each month at no extra cost to your customers. Fill out our form online or call 800-925-5191 for a no-obligation review of your business. Show us your most recent statement, and we'll tell you exactly how much you'll save by switching.