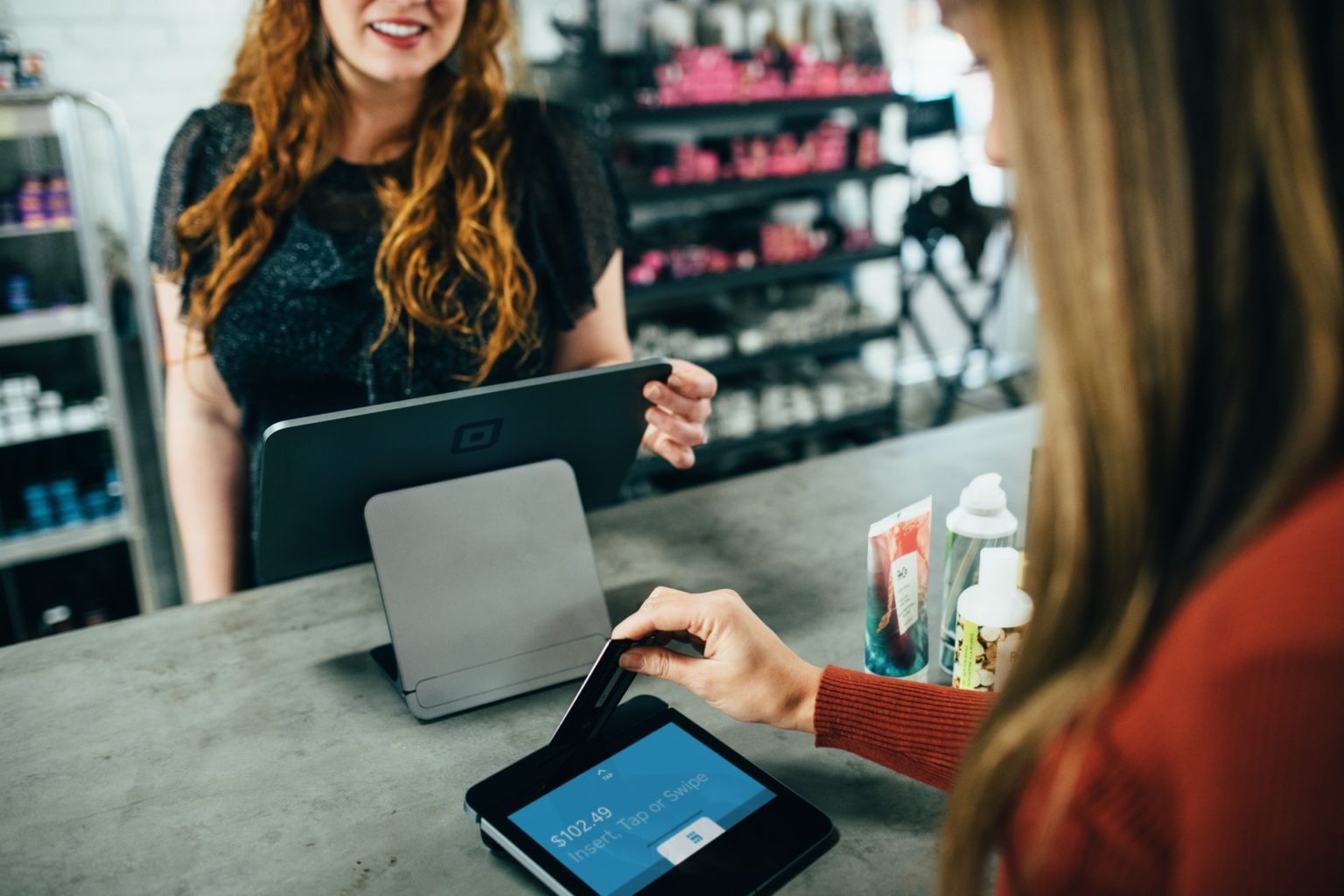 7 Reasons Why Your Small Business Should Accept Credit Cards
We've all been to a cash-only business. If you're a customer who loves paying for purchases using a credit card, it might be annoying, but for businesses, it makes sense. For many small business owners, it's tempting to be a cash-only business. Accounting is less complicated, and you can keep 100% of your earnings with no processing fees deducted from each transaction.
Unfortunately, not accepting credit card payments for your small business can limit business growth and hurt your bottom line as you're losing out on potential customers and the benefits of accepting credit card payments. The disadvantages of a cash-only business often far outweigh the simplicity of not accepting credit cards.
Here are seven reasons your small business should accept credit cards.
1. You'll Attract More Customers
According to the Federal Reserve, 60% of US consumers prefer to pay by card. Customers are also likely to spend more money when using a credit card than cash. You'll never hear, "Do you have an ATM?" or "I don't have enough change in my purse." Customers will always be able to make a purchase. By simply accepting credit card payments, you'll open your doors to a wider customer base and potentially increase sales.
Over 175 million American consumers use a credit card for payments, so if you're not accepting credit card payments for small business operations, you're missing out on a wide audience. It's a convenient option that gives customers peace of mind and a streamlined checkout process.
2. Credit Card Payments are More Secure than Cash
Accepting credit card payments also provides an extra layer of security for your business. You'll have transaction data timestamped and tied to a customer's card number—protecting you in the case of a dispute—and all of your funds will automatically transfer to your bank account. Credit cards make balancing the till much easier as you have less physical cash to count. You'll also spend less time checking for counterfeit bills.
Even if your business isn't the target of a counterfeit operation, accepting credit cards can help you avoid other types of losses. If an employee is embezzling cash, it can be difficult to track where the missing money went. By accepting credit card payments for your small business, it's easier to see your earnings and reconcile your books at the end of the day.
3. You'll Save Time Processing Payments
Accepting credit card payments can actually save you time in the long run. If your business only accepts cash, you have to spend more time counting and recounting the day's earnings. This is one of the disadvantages of a cash-only business, which takes away from time that could be spent on more important tasks like restocking, advertising, or engaging with customers.
Perhaps more importantly, credit cards speed up the line. You'll inevitably still have a customer who spends far too long trying to find the exact change in their wallet, but credit cards mean most transactions are a simple swipe or tap. Your employees will spend less time counting out change. Accepting credit card payments for your small business makes your store more efficient.
4. Better Management of Business Finances
By accepting credit card payments, you'll better understand your business's cash flow. Most point-of-sale systems will automatically sort your transaction data by product, service line, customer, and time of day. While you certainly can keep track of sales electronically in a cash-only business, one of the biggest disadvantages is not having the exact data to see trends.
It's also much easier to export your transactions, profit and loss statements, and inventory when using a point-of-sale system with credit cards. This information can be helpful come tax time or if you need to apply for a small business loan, making accessibility of data one of the many long-term benefits of accepting credit card payments for small business operations.
5. Accepting Credit Cards Boosts Sales and Revenue Growth
Perhaps the biggest reason you should consider accepting credit card payments for your small business is that it can help you boost sales and revenue. On average, consumers spend 12-18% more when paying with a credit card. If a customer has a $20 bill in his wallet and rings up a total of $22.50, they will have to put something back on the shelf. With a credit card, they will likely just complete the full purchase.
In fact, many personal finance experts recommend that people stick to a cash-only budget if they are trying to get their personal spending under control. Credit cards may be a disadvantage to someone on a tight budget, but businesses should understand the opposite—credit cards will encourage people to spend more.
Keeping a credit card on file also allows you to charge recurring subscriptions or monthly membership fees, depending on your business model. Customers may miss payments if they can only pay for a subscription in cash, but credit cards guarantee that will collect all of your revenue each month.
6. Versatile Payment Solution With 24/7 Availability
Accepting credit card payments for your small business also provides a versatile payment solution for your business that's available 24/7. Customers can make purchases online at any time of the day. This is especially beneficial for businesses that have an online presence or sell products and services outside of normal business hours.
In addition, accepting credit card payments allows you to sell to customers anywhere in the world. If you have an online ecommerce store, you can reach a global customer base and boost your sales significantly. Few payment solutions offer as much flexibility and opportunity as accepting credit card payments for small business operations.
7. It's Easy to Get Started Accepting Credit Cards
Many business owners already know that consumers prefer more payment options, but they still hesitate to accept credit cards for one reason—they are concerned about cost.
Processing fees eat into your revenue, but the reality is not as bad as some business owners may fear. The good news is that it's easy to start accepting credit cards with a merchant account and payment gateway. You can choose from a variety of different providers and find one that fits your business needs.
Some of the more popular names in the market are Square, PayPal, and Stripe. These solutions are generally easy to use and simple for small businesses new to accepting credit card payments.
The biggest drawback is that these payment gateways have high processing costs on every transaction. For example, Square charges 3.5% + $0.15 on card-not-present transactions. Of course, if consumers are indeed spending 12% more than they would with cash, your business will still come out ahead even after giving away 3.5%. But if your business operates on thin margins, those processing fees can feel like a big bite off the bottom line.
For businesses processing at least several thousand dollars per month, you can find cheaper processing fees with a subscription model while still enjoying all the same benefits offered by these larger gateways.
A simple look at the disadvantages of a cash-only business should be enough to convince any small business owner that accepting credit card payments is the way to go. The benefits of accepting credit card payments for small businesses are too great to ignore. If you're not already accepting credit card payments for your small business, now is the time to get started.
A Better Solution with Synapse
If you're looking for an easy-to-use payment processor for your small business that lowers the cost of processing fees, Synapse has the answer. As the cheapest credit card payment processor for small businesses in the market, we solve the processing fee problem for small business owners by offering a flexible subscription model—you pay the same price no matter how much revenue you make.
Our goal is to help you save money on merchant fees. On average, our monthly subscription fee equates to about 0.3 to 2.0% of your processed credit card transactions after including hard costs—significantly cheaper than you will find with most other big-name payment gateways.
We even offer a cash discount option allowing you to collect credit card payments and pass the processing fees on to the customers. If you're ready to start accepting credit cards at your business, contact our experts to see how much you can save.