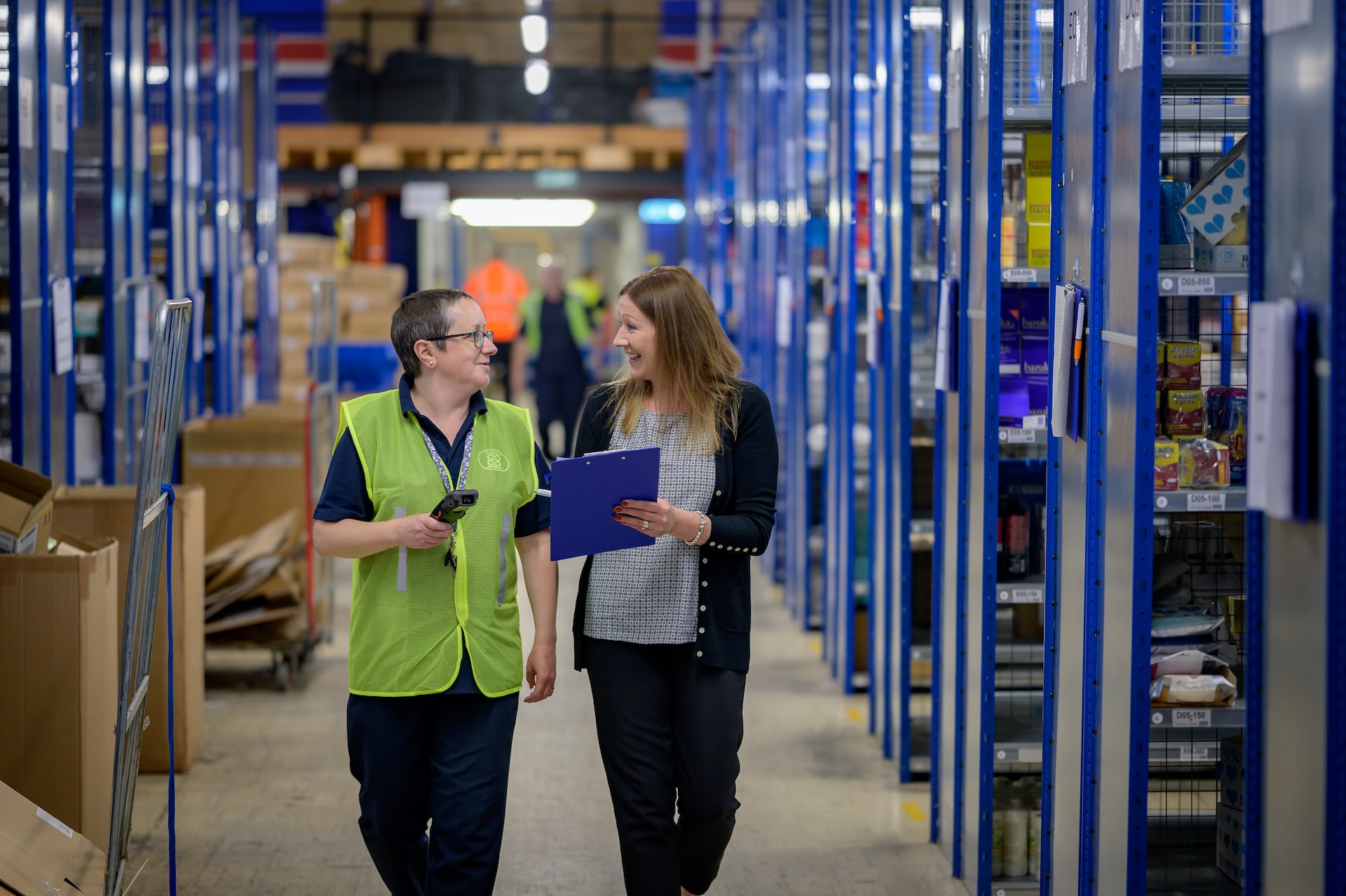 9 Tips for Small Business Inventory Management in 2023
No matter how long you have been in business, taking the time to evaluate your inventory management is crucial. While maybe larger corporations can afford a degree of inefficiency, small to mid-sized businesses can live or die based on how effectively they handle their product stock.
Good small business inventory management requires more than keeping up with the products you already have. Predicting what your business will need in the future is essential for making money. In addition, higher shipping and stocking costs due to inflation make managing inventory more critical than ever.
Understand Why It's Important
Understanding the value of small business inventory management is the foundation of accurate record-keeping and strategic decision-making. Here's how your small business may benefit from quality inventory management:
You'll save money.

Knowing how much stock you have and its location will prevent wasteful spending and

reduce inventory costs.

Your customers will be happier.

A well-managed inventory means you will have what your customers are looking for without waiting, which is a big plus with supply chain shortages. You'll have a competitive advantage if others can't offer the same product in time.

You'll see an improved cash flow.

When you manage your inventory well, you will have more liquidity in your business assets. Free up your money to invest in the growth of your business, not just fill your warehouse with slow-selling items.
Too much inventory can be a waste, but you'll miss out on profits if you don't have enough. Reliable and accurate inventory management will make your business run more smoothly. Here are a few tips that can help make this happen.
1. Evaluate Your Inventory Management Often
There are many ways to manage inventory; what works best for your small business depends on your products and needs. Evaluating the method you use to manage your inventory is something you should do periodically. What works for you now may not be the best fit down the road if your company grows or opens new product lines.
If you have perishable goods, chances are that you use the first in, first out (FIFO) inventory management method. Many small businesses get by with this when they only offer a few products or only have a handful of employees.
As businesses grow, however, a FIFO method is often challenging to scale. Inefficiencies in tracking or a poor design of the physical warehouse space can lead to wasted time or damaged products. Maybe a seasonal product or new release requires more flexibility than the system offers.
The point is to frequently take note—maybe once per quarter—of what's not working with your current system. Identifying these slowdowns will ultimately reduce inventory costs.
2. Invest in Technology
The right tools make keeping up with your inventory easier. Investing in inventory management software is an excellent place to start. Inventory management software automates the process of monitoring your stock and can help you discover trends.
There are a few other reasons why you should invest in software:
It helps eliminate human error

It allows you to operate more efficiently

It enables you to make changes when needed
Data analytics can also improve your small business inventory management strategy. Of course, you should stock more of your best-selling products, but data may reveal other, less obvious insights about your customers' buying habits. For instance, if two items frequently sell together, you may decide to offer them as a bundle to improve the customer experience with reordered store displays or to simplify item picking in your warehouse. 
Investing in technology will give you the insights you need to make informed changes to your inventory levels and optimize your small business decisions. 
3. Choose the Right POS System
Not all point-of-sale (POS) systems are equal, so you will want to choose your system wisely. The right setup should provide real-time updates about your inventory and integrate with your website if you sell products online.
First, you'll want to search for a POS system geared toward your small business's needs. A quality POS system is vital for small business inventory management, and once you determine what features your system needs to have, you can start your search. Here's what to consider:
Whether you are accepting in-person payments

Whether you require hardware

What kind of customization options meet your needs

How much you can afford to spend
If you are looking for a quality POS system, Clover is an excellent option. It's simple to accept in-person or online payments, and the system has powerful tracking features to manage complex inventory setups. As for cost, a Clover POS is free when you choose a processing plan with Synapse Payment Systems. 
Efficient small business inventory management also requires a high level of organization. Accurate and organized data can reduce inventory costs, so make sure to give each product its own SKU and enter the UPC in your point-of-sale system.
4. Incentivize Pre-Orders
Predicting how much inventory to stock is one of the hardest parts of running a business. Instead, remove the guesswork.
When you launch a new product—especially a seasonal or limited edition one—incentivize customers with discounts or gift cards if they place their order ahead of time and prepay. This way, you will know how many items to stock, ultimately reducing excess inventory.
5. Consider New Return Policies
Certain industries, like clothing shops, see a high percentage of returns, meaning that you're often paying restocking costs—or weakening the customer experience with a rigid return policy. Your small business inventory management should take item returns into consideration.
An important part of any return procedure is collecting data on why customers are bringing the item back. For instance, if an item is frequently returned because of poor fit, you may simply need to update an online item description.
Consider alternatives, perhaps even allowing the customer to keep an item while still giving them a refund or store credit if handling and restocking an item costs more than the profit you'd keep from selling it.
6. Standardize Procedures
While technology makes a difference, so do your employees. Having standardized and consistent procedures in place is vital for any small business. When you come up with standardized processes, you minimize human error. 
Here are a few ways to standardize how your small business deals with stock:
Be consistent with how you receive stock

Have processes in place for unpacking, counting, and tracking inventory

Communicate with your employees and post written instructions
Remember, the human side of small business inventory management is just as important as the technical side. Standardized procedures will help you reduce inventory costs and add revenue. 

7. Keep Up With Audits
Even with standardized processes and technology geared toward inventory management, no warehouse or store is error-free. This is where audits come in. You want to ensure that your physical inventory matches your digital records, and an audit is the best way to check.
When your physical inventory doesn't match your records, you will either overpromise to customers or overorder for yourself, both of which can hurt your business long-term.
There are two types of audits you may want to perform:

Physical counts

: All items are counted, but it is a time-consuming process.

Cycle counts:

Instead of counting all items at one time, select small samples to count each day or each week.
Audits will help reduce inventory costs by helping you find errors in your data and ensuring that your small business inventory management is as streamlined as possible. 
8. Pay Attention to Quality Control
Operating any size business while saving money is going to be hard without paying attention to quality control. The quality of your product is what drives business. If quality slips, your profits may slip along with it.
Creating a culture of quality control in your small business inventory management is vital. If you are focused on quality, your employees will be too.
When auditing, make sure your stock is checked for damage or defects.

Have employees check for quality at every stage of the inventory process, including when receiving the stock and sending it out.

Finally, make sure quality is documented so you can identify any changes that may be occurring.
9. Cut Costs Elsewhere
Managing your small business's inventory is the best way to reduce inventory costs and ensure you have the stock you need when your customers come calling. You can also save by eliminating costs elsewhere.
If payment processing fees are cutting too deeply into your bottom line, it may be time to make a switch. Synapse offers the lowest cost processing on the market with no long-term contracts or early cancellation fees. We work with small businesses all across the country, and we are happy to consult with you to determine exactly how much you could save by switching. Contact us now for a no-obligation review of your business. We look forward to hearing from you.